Sarah A. Gura
Sarah is a master's level, licensed mental health counselor in Florida & a licensed clinical professional counselor in Illinois.  She is trained in EMDR; and is also a registered yoga teacher.  She has over a decade of full-time experience helping first responders.
Telehealth & in-person sessions for individuals, couples, and EMDR are available at our practice!
QUALIFICATIONS
MA, LMHC, LCPC, EMDR, RYT200
AREA OF EXPERTISE
Anger
Anxiety/Panic
Depression
Trauma/PTSD
First Responders
TREATMENTS
Cognitive Behavioral Therapy (CBT)
Buddhist Psychology (BP)
Dialectical Behavioral Therapy (DBT)
EMDR (EMDRIA Trained with Membership)
Existential/Logotherapy
Psychodynamic/Jungian (Ego)
Psychology Education Classes for First Responders and Business Groups (Zoom or Locally)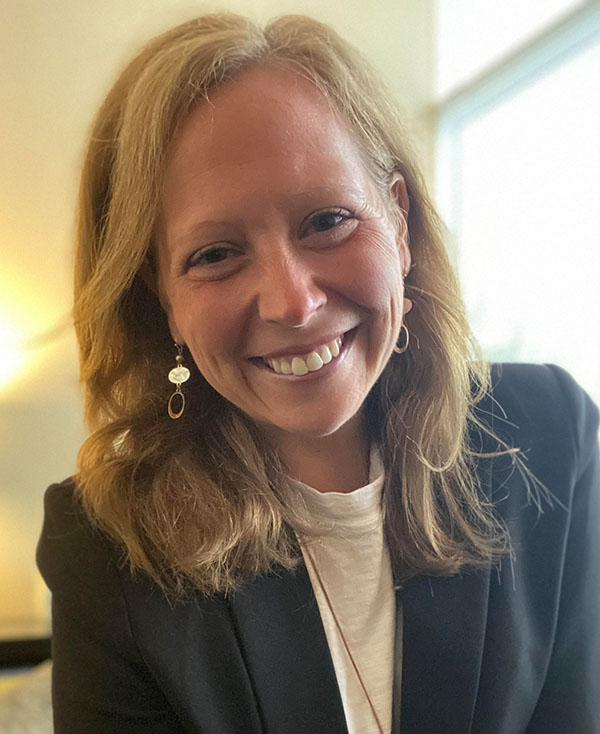 Life on Earth may not get easier, but you can get wiser.
We will complete an initial assessment, create a treatment plan and work through your concerns right away. I specialize in treating adults, especially first responders and other professionals.
I may recommend talk therapy, psychology education, coping skills training, Buddhist Psychology practices, and/or EMDR therapy. Meditation, in-session note taking, and therapy homework are a normal part of my practice.
I think what I love the most about being a therapist is applying psychology so that it is useful. You do not have to feel so stressed or upset.
Public speaking and classes on mental health topics for first responders in Illinois and Florida are always available. Please call the office about presentation fees.
Take good care, and do life so it doesn't do you!  Sarah
SCHEDULE APPOINTMENT
Sarah accepts BCBS PPO and other PPO insurances. HMOs will need a referral and out-of-network benefits may apply to some insurances. EAPs and self-pay are welcome. For First Responders, ask about ECP Rates (Employee Counseling Program Rates).  You can ask for discounts.  We are happy to help!
All initial assessment sessions are $200.00. All individual therapy sessions or couples counseling sessions are $175.00 per therapy hour. Late cancel fee is $50.00. No call/no show fee is $175.00. New patient paperwork provides a full explanation of The Self-Care Path, LLC's service fees.
SCHEDULE APPOINTMENT